Fcitx Pinyin - Complete vs. Incomplete
2019-03-22
I accidentally change the configuration in fcitx. Strange things happened. Now I fixed it.
fcitx is a famous input method framework for Linux. Many languages use fcitx as the input methods backend. In my case, I use Pinyin input methods. There are three Pinyin input methods installed on my Fedora machine.
Pinyin
sunpinyin
LibPinyin
Today I accidentally changed the configuration of the fcitx, actually a bunch of settings all at once. After that I could not get the correct character candidates if I typed an acronym for a specific phase. I was to post an image of this case. But the screenshot failed to capture it (conflict with fcitx). I intended to type "cf" for "chifan", but not a single Chinese character came out.
I double checked. This only happened to Pinyin and LibPinyin, while sunpinyin works normally.
After debugging one by one, I identified the cause.
Just confirm that you choose "enable incomplete" Pinyin mode.
In Pinyin, do not check "Use Complete Pinyin".
In LibPinyin, do check "Use Incomplete pinyin".
That's it.
Configuration of Pinyin: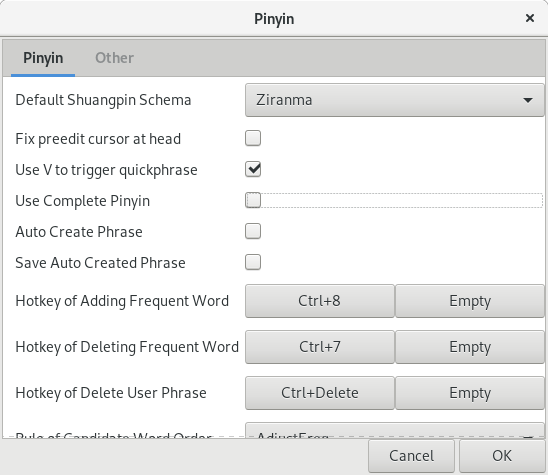 Configuration of LibPinyin: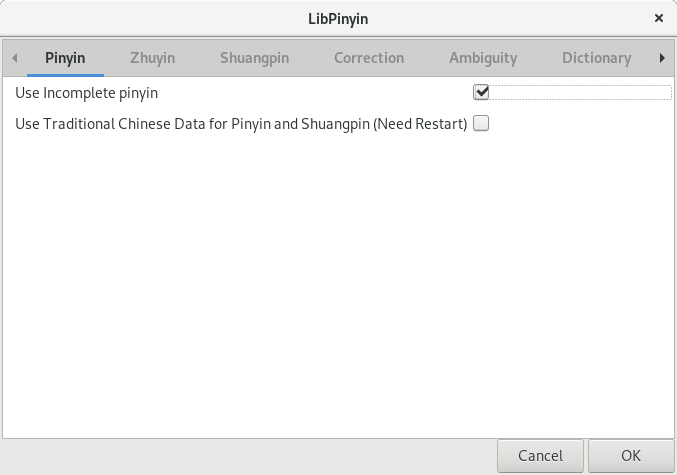 Configuration of sunpinyin (You don't have this option here):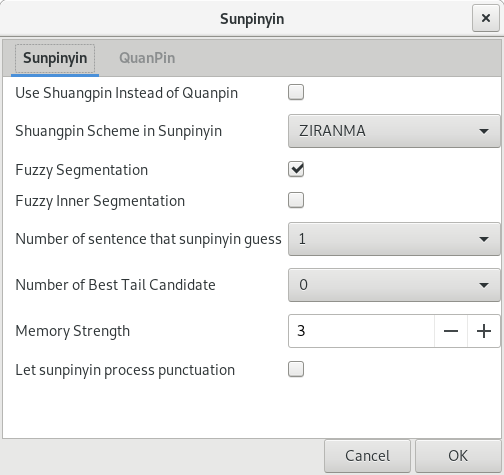 ---
---