Mindmap > The NoSQL Ecosystem
2020-11-30
My mindmap-based summary of a NoSQL introduction article.
Source
Original post: The NoSQL Ecosystem (The Architecture of Open Source Applications: Elegance, Evolution, and a Few Fearless Hacks)
Author: Adam Marcus
Mind Map
Drag it to a new tab to view larger image.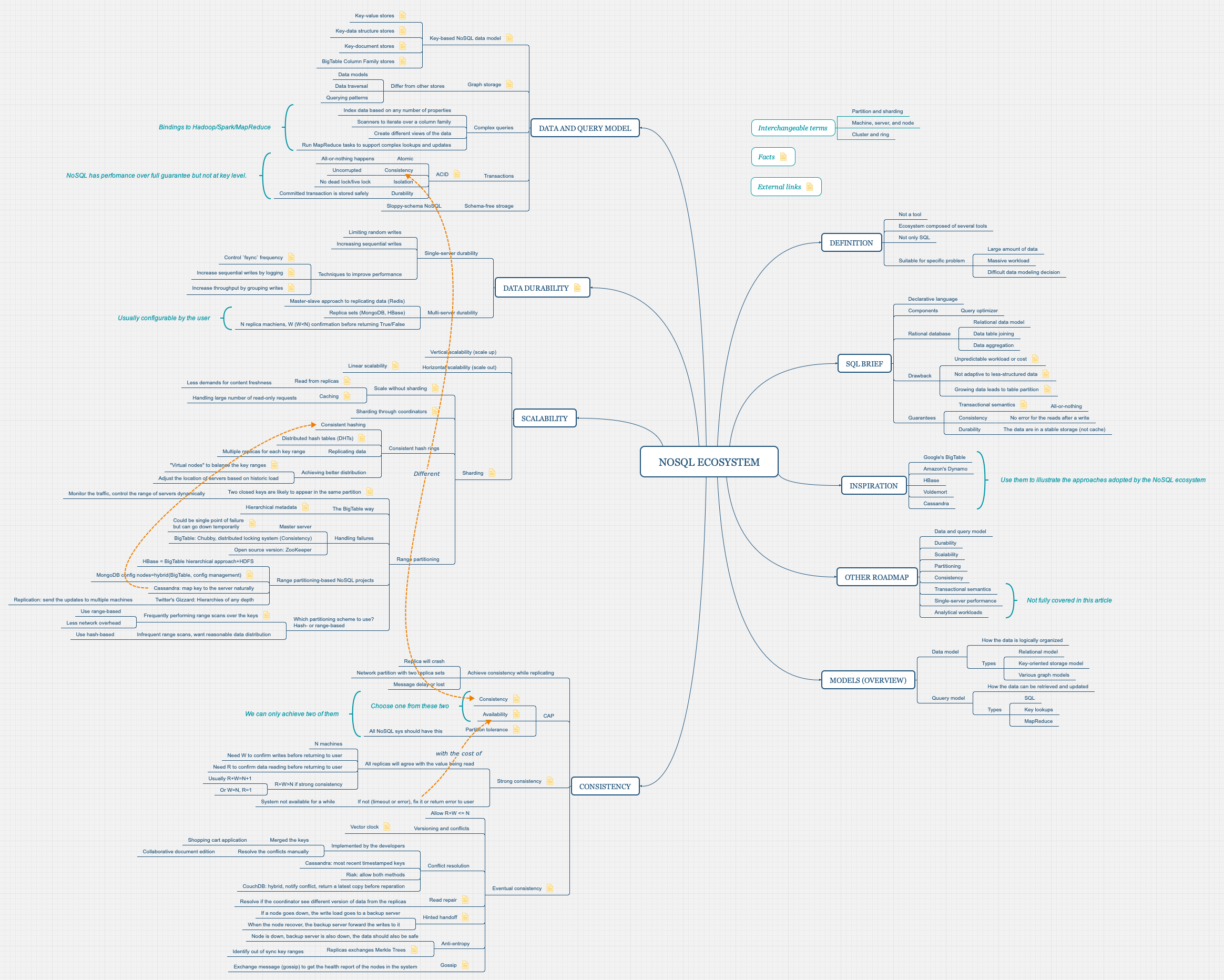 Other format:
Key points:
What is NoSQL ecosystem?
What is the roadmap?
What is its models?
How to guarantee consistency, availability, and partition tolerace?
The notes attached to each bullet point could not be exported to .svg format. So please visit the mindmap for more info.
However, everything in the mindmap is a subset of the original post. It's a great article and you may want to have a read.
---
---